Is Colocation right for your business?
5 key benefits you can realize today
No matter what business you're in, you likely rely on technology in some way. For many businesses, IT systems and networking are central to keeping core operations afloat. And even if you have strong IT expertise on staff, colocation is still a valuable addition to your overall IT infrastructure. It provides numerous benefits for your business, and we've outlined five of the most important below.
Safety/Security
By far the most important aspect of colocation is the extra layer (and often several layers) of security it offers your business. Colocation offers multiple layers of protection for your critical equipment and sensitive information from threats such as power outages and natural disasters. Data centers are secure facilities that are compliant with all modern regulations, delivering constant power and cooling for your equipment. They are physically manned with security personnel, and customer cabinets are kept under lock and key. Plus, the data centers are managed by experienced technical staff to help ensure your equipment – and the information on it – stays secure with 24/7/365 monitoring of all systems.
Customized Setup
Perhaps the most appealing aspect of colocation is that your company is using its own servers and its own hardware, housed in a physically separate location. That means your company can configure its entire setup the way your organization prefers. This is a major distinction between colocation centers and cloud providers, which use their own hardware and may charge you for additional computing and networking fees, depending on the type, size, and complexity of your IT infrastructure.
Expertise
A colocation facility will often have highly skilled technology professionals on staff to help ensure your network and your equipment is running smoothly. Whenever you need it, you can connect to round-the-clock support for systems analysis, troubleshooting, advanced monitoring and reporting, and much more.
Flexibility/Scalability
When you choose a colocation facility, you're never locked into a single solution. The benefits of flexible options are built into the colocation concept. If your business grows, and you need more computing power, or need to add new team members on the network, there's always room to expand your physical footprint in the same data center. If your business relocates locally, you can keep all your equipment in one place until you're settled into your new location, then reconnect – with the help of the colocation service team – and be up and running again almost immediately. If you relocate across state lines, you will likely have to move your equipment to a new colocation center. (Note: 365 Data Centers has colocation facilities across the United States and could help you facilitate such a move in this instance to one of our nearby locations.)
Financial Efficiency
What most businesses don't realize is how financially advantageous it can be to leverage colocation services. When companies try to DIY their IT infrastructure, they face a steep upfront investment – needing the space, power, cooling capacity, racks, and support staff to keep their equipment running smoothly. In a colocation environment, everything –the space, the power, the cooling, the security, and the support is amortized to a manageable monthly fee.
Whatever the status is with your current technology, you can consider colocation services as an advantageous next step for your business. When you partner with 365 Data Centers, you get the core services outlined in the sections above, standard. Plus, we'll customize a technology solution to meet your exact needs so you can realize all these benefits and much more. Contact [email protected] today for a review of your systems, and let's #transformyourtech together.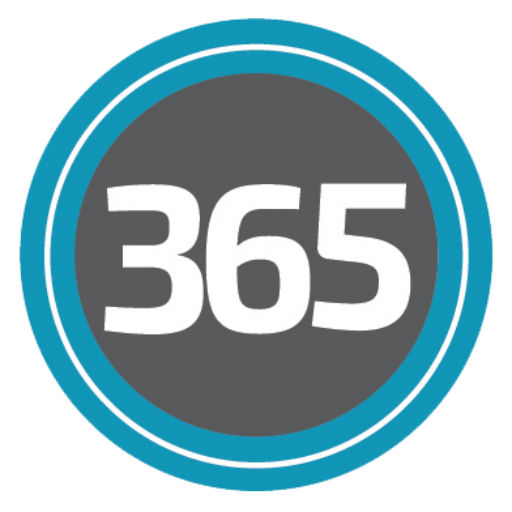 365 Data Centers is a leading network centric colocation provider operating 13 carrier-neutral data centers located in strategic, primarily edge markets. We offer a comprehensive suite of solutions that includes secure and reliable edge colocation, nationwide network connectivity, cloud compute and storage, DRaaS, BaaS, and business continuity services.