Bob DeSantis
Chief Executive Officer
Bob DeSantis is an accomplished executive and entrepreneur who has held senior leadership positions in public and private, competitive and regulated companies within the communications, technology, and energy industries. He has been a leader in acquiring, building and growing businesses and arranging for their initial public offerings and other strategic events. Bob's expertise spans strategy, operations, finance, corporate law, real estate, and mergers and acquisitions.
Prior to becoming the CEO of 365 Data Centers, Bob was the Co-Founder and Managing Partner of Xand, which became the leading, privately owned, data center, managed services and cloud services operator in the Northeast prior to its sale to Tierpoint. His previous technology and communications experience includes serving as President and COO of cloud operator Flexisphere, CFO of DSL.net, a nationwide internet service provider, CFO of Electric Lightwave, a metro and long haul fiber business, Executive Vice President of core optical switch manufacturer Tellium, and CFO of Frontier Communications (f/k/a Citizens Communications) during that company's transformation from a diversified utility to one of the nation's largest telecommunications companies.
Bob started his career as a Tax Specialist at KPMG and then as a Tax Attorney with GTE Corp. He broadened his professional expertise by serving as President & COO of the Financial Accounting Foundation, the overseer of the Financial Accounting Standards Board (FASB), and was named by CPA Magazine as one of the top 100 most influential practitioners.
Bob holds both BSE and MS degrees from the University of Pennsylvania (Wharton School) and a Juris Doctorate degree from Boston College Law School. He is a Certified Public Accountant and member of the Bars of several state and federal courts.
Steven Amelio
Chief Financial Officer
Steven Amelio is the company's CFO and has over 20 years of senior executive leadership experience.
Steven joined 365 Data Centers in September of 2019 and oversees accounting and reporting, treasury, corporate finance, tax compliance and planning, financial planning and analysis, and human resources. For the past 12 years, Steven has been Chief Financial Officer of several private equity backed growth companies. In these roles Steven has overseen and been involved in all aspects of financial and business operations, including M&A and financings.
Prior to his private company experience, Steven had a successful 20-year career as a public company financial executive. His experience includes serving as Chief Accounting Officer with United States Surgical Corporation and Tyco Healthcare Group LP, and then spending 10 years as the Divisional Chief Financial Officer at Tyco Healthcare Group LP, and Covidien, PLC (now Medtronic). In addition to overseeing a global finance organization, Steven was heavily involved in SEC reporting and several merger and acquisitions while always maintaining best in class internal controls and commercial execution.
Steven began his career in accounting working for the United States Bankruptcy Court appointed Trustee of O.P.M. Leasing Services, an early leader in leasing technology.
Steven has an MBA in Finance and a BBA in Accounting from Iona College in New Rochelle, New York. While CFO of Paradigm Spine, LLC, a medical device company, he was recognized in Becker's Spine Review as an Industry Leader to Know.
Steve Oakie
Chief Revenue Officer
Steve joined 365 Data Centers as SVP, Sales and Marketing, upon the acquisition of Atlantic Metro in November 2020. As the company's Sales and Marketing leader, Steve is responsible for revenue generation and driving long-term customer and partner relationships. This includes sales, product management, marketing, and business development. Steve has over 20 years experience leading technology sales and marketing teams, providing Infrastructure-as-a-Service solutions in various industries.
Steve began his career in IT and then followed his passion for sales and shifted into selling technology, initially with eB2B Commerce, an Internet startup. Following the successful sale of that venture, Steve joined CRS/Epicor, a leader in Point of Sale, Merchandising and Cross Channel Order Management Software. After continued increasing responsibilities, he led its North American Sales, driving year-­over-­year sales growth, and building long-standing relationships across many global retail brands.
Steve expanded his responsibilities by joining Alvanon, a global fashion tech company, as SVP of Global Sales and Marketing. Steve also led Sales and Marketing for Reliant Security, a data security, networking, and in-­store computing solutions provider to retail brands. Most recently, Steve was SVP, Sales and Marketing at Atlantic Metro since 2009 where he expanded the sales team to deliver significant revenue growth and the customer service and support teams to deliver world-­class customer support.
Sam Zurzolo
Vice President, Data Center Operations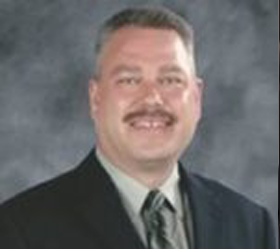 Sam Zurzolo is a data center industry leader and veteran with more than 20 years of experience in the fields of facility engineering and management. Sam came to 365 Data Centers in 2003 as a Senior Facility Engineer and has been promoted throughout his tenure to Vice President, Data Center Operations. Sam oversees the data center facility and network operations/customer service center activities and staff at all 20 of 365's geographically diverse edge data center sites. In his role, he is responsible for maintaining uptime, certification compliance, and reliability while improving the efficiency of data center operations for customers. Sam held key facility engineering positions at Equinix, Switch and Data, and Clearblue Technologies. Sam also served in the U.S Navy as an instructor specializing in fiber optic theory, design, installation and maintenance.
Tom Perkins
Vice President , Data Center Operations
Tom Perkins joined 365 Data Centers as Vice President, Data Center Operations, upon the acquisition of Sungard Availability Services' colocation and network business in November 2022. He has over 25 years of experience delivering critical infrastructure solutions to enterprise customers. Tom is responsible for ensuring infrastructure availability, operating efficiency, and industry compliance for our customers. He has in-depth experience helping organizations design and implement high availability infrastructure solutions.
Tom works across the organization in support of the company's strategic priorities to meet our commitments in delivering data center, network, and cloud services. He is committed to developing long-term customer relationships and delivering custom solutions to help customers achieve their technology and business objectives.

Previously, Tom served as Vice President and General Manager, Data Center Operations and Engineering, at Sungard Availability Services, where he was responsible for over 5 million square feet of data center space and 80MW of power across seven countries. As a resiliency expert, he successfully assisted organizations impacted by various local or regional disasters, including the World Trade Center attack and Super Storm Sandy. He has a comprehensive understanding and practical experience with managing crisis events.

Tom holds a BS in Computer Science from Montclair State University in New Jersey. He is ITIL V3 Service Operations and Foundations certified and is a Certified Data Centre Design (CDCD) professional.

James Cornman
Chief Technology Officer
James Cornman joined 365 Data Centers as Chief Technology Officer upon the acquisition of Atlantic Metro Communications in November 2020. James defines the technology strategy and initiatives critical to achieving 365's hybrid Infrastructure-as-a-Service product delivery and business objectives and success. James is responsible for the selection of the company's technology platforms and business-critical infrastructure services, as well as complex network design, project implementation, and support systems.
James works closely with 365's data center, network, and cloud leadership and teams to execute the company's strategic priorities and ensure that services are state of the art. He is dedicated to developing positive client relationships and delivering custom solutions that help customers leverage technology and focus on growing their businesses.
Previously, James served as the President and founder of CRNC, a company built on the foundation of providing reliable and efficient infrastructure solutions. He has also held significant roles performing network architecture design and implementation, and systems engineering   at Vonage and Net Access. Most recently James was CTO at Atlantic Metro where his approachable and pragmatic leadership style encouraged collaboration and pushed Atlantic Metro to stretch beyond its capabilities, driving innovation across the company. His technical expertise and years of experience in the field of technology have earned him a reputation as an industry thought leader.
Stephen Klenert
Senior Vice President, Network Products
Stephen Klenert joined 365 Data Centers as Senior Vice President, Customer Solutions and Implementation upon the acquisition of Atlantic Metro Communications in November 2020. Stephen is responsible for designing and implementing world class infrastructure and network solutions for 365's customers. He works closely with the company's sales, technical, and provisioning teams to solve the complex technology challenges faced in today's business environment, specifically for companies going through digital transformation. 
Stephen's extensive technology, operations, and management experience provides a creative problem solving resource for 365's IaaS professionals and customers.
Prior to joining 365 Data Centers, Stephen established several Internet start-ups including Digital Providers, Metro Xchanges NFP, and PeeringSmith. He has held technology leadership roles at TELEHOUSE America, NY International Internet eXchange (NYIIX), and Los Angeles Internet eXchange (LAIIX). Stephen was Chief Strategy Officer and Co-Founder of Atlantic Metro where he successfully provided sophisticated customers with a wide range of expertise in internet data center operations, network design, deployment, and meet-me room operations. 
James Ashton
Vice President, Network Operations
James joined 365 Data Centers in March of 2018 as Director, Network Engineering. Having worked in the network and data center industry for over 20 years, he brings extensive experience in network design, engineering, operations, and peering. James oversees and assures best practices within 365's network operations and engineering, as well as collaborating with our sales, cloud, and managed services teams to provide new and robust products to meet our customers' needs.
With the objective of keeping 365 on the leading edge of network solutions, James offers customers and partners a broad array of network product knowledge enabling 365 to deliver high performance and cost effective services to our customers. Leading 365's network upgrade initiatives, he has insured that our network continues to advance with the latest technology and is able to meet the evolving needs of our customers.
Prior to joining 365, James architected and operated the network for WOW!, one of the largest internet service providers in the U.S, and managed Engineering and Operations for eSolutions, a data center service provider.  Previously, James operated networks for web hosting, data center, and residential and commercial network service providers. Having operated and designed networks for all segments of the network industry, he has a unique perspective on meeting the needs of our varied customer base.
Soraya Moreno
Vice President, Provisioning & Procurement
Soraya joined 365 Data Centers as Director, Network Services upon the acquisition of Host.net in September 2017 and has been promoted throughout her tenure to Vice President, Provisioning & Procurement. Boasting extensive experience in colocation, network, and other managed service products and pricing, network elements and operations, vendor management, customer contracts and service, and financial analysis, she oversees the provisioning of the Company's services, vendor relationships, and the procurement of services and equipment.
Since becoming a part of the 365 team, Soraya has played an integral role in expanding the company's network capabilities, advancing its provisioning function, and enhancing our business processes. She is instrumental in spearheading the policies and procedures that provide customers with the best installation experience and smoothest transition when switching to 365 services.
Prior to joining 365, Soraya served as Director of Billing and Provisioning for Host.net for 10 years where she managed billing, provisioning, sales engineering, and network connectivity. She began her career in 2000 at WebUnited in accounting and achieved increasing responsibilities in human resources, financial reporting, provisioning, billing, and payables due to her effective leadership and dedication to customer service and efficiency.
Tom Walsh
Vice President, Customer Service
Tom joined 365 Data Centers in November of 2021 as Vice President of Customer Service. In this position, he is responsible for hands-on management of customer service initiatives and proactive efforts to ensure the satisfaction of all 365 Data Centers clients. In this role Tom leverages his extensive experience with IT infrastructure deployments across many key industries including telecommunications, banking, military, government, manufacturing, and healthcare.
Previously, Tom worked as a council member and freelance business consultant with the Gerson Lehrman Group. In this position Tom provided valuable insights and advice regarding telecommunications and project management engagements, utilizing over 20 years of experience in the industry. He worked closely with customers, particularly those in the finance sector, to understand their unique challenges and support them through difficult transitions such as new cloud and security deployments.
Tom began his career in a leadership position with a defense contractor overseeing the management of classified and unclassified communications systems for the US military. He has since undertaken numerous management positions in IT and project management, including Senior Director of IT Operations at Syniverse, Network Manager at Masonite, and Regional IT Manager at Kellogg Brown and Root.
Tom received a BS in Business Administration and cybersecurity certification from St Petersburg College. He also holds myriad certifications from major technology leaders and industry organizations.
Karen Passaro
Vice President & Treasurer
Karen Passaro joined 365 Data Centers as Director, Accounting in April 2017 and has progressed to Vice President and Controller. Bringing over 40 years of experience in accounting practices spanning a diverse range of communications and technology businesses, Karen oversees 365's accounting and reporting team including Billing & Collections, Accounts Payable, General Accounting, and Reporting.   
As an indispensable leader, Karen ensures the consistency and integrity of the Company's accounting records and financial reporting by establishing and monitoring accounting policies, procedures, and internal controls. In addition to her responsibilities with the day-to-day practices of our accounting team, Karen oversees the integration of accounting functions, processes, and systems with respect to business acquisitions, and has been instrumental in building a scalable back office for 365.  
Prior to 365, Karen held key accounting roles in the data center industry as Accounting Director at Xand, and then at TierPoint, and many years of increasing responsibility including both Supervisor and Director of Revenue Accounting at Frontier Communications. Karen has extensive experience overseeing accounting teams, analyzing financial results, ensuring proper revenue recognition and accurate financial reporting, and managing audit activities.
Karen earned a degree in Accounting from Sacred Heart University in Fairfield, Connecticut.
Chris Mirabello
Assistant Vice President, Security
Chris Mirabello joined 365 Data Centers in September of 2020. With over 21 years of experience in technology and telecommunications services, Chris brings extensive conventional and hyperconverged cloud infrastructure experience to 365 Data Centers.
Chris leads the Company's virtual services delivery and support team, which develops innovative cloud based solutions and maintains 365's private and public cloud platforms for its customers. He also serves as a senior technical resource and point of contact for 365's customers. In addition, Chris is responsible for the Company's internal support systems.   
Prior to joining 365, Chris held key technical services positions at Xand, later Tier Point, as the regional systems and storage lead where he was responsible for building cloud and managed services products. Later, Chris held senior technical management positions at Quality Health Ideas and Jefferson Radiology, an affiliate of MEDNAX. At Quality Health Ideas, Chris was responsible for building and maintaining virtual private clouds and overseeing cloud operations and information security. Most recently, at Jefferson Radiology, he led migrations from conventional cloud infrastructures to hyperconverged platforms and architected infrastructure deployments for several hospital partners.
Ray Allieri
Regional Vice President, South Florida
Ray joined 365 Data Centers in January of 2022 and provides consistent, executive oversight in South Florida, one of 365's largest markets. He ensures that the company's facilities and infrastructure in the region remain resilient and well-maintained, identifies opportunities to drive growth, and oversees important decisions regarding customer MSAs and service orders. Moreover, Ray works to develop 365 Data Center's brand recognition and reputation as a trustworthy, reliable, and cost-effective service provider in this region.
Ray has many years of CEO and COO experience, including time spent in the Southeast Florida market. He leverages this experience to ensure that 365's local and national personnel deliver exceptional colocation, network, and cloud services and outstanding customer support. Executive leadership interaction with 365's local customers and partners is key, and Ray fills this role in the critical South Florida market.