Software defined wide area networks: a remarkable new technology
to reduce costs and simplify management when networking multiple office sites.
365 Data Centers + VeloCloud
The 365 Data Centers network was engineered to deliver the best speeds and lowest latency possible. We've incorporated SD-WAN Gateways and Orchestrator into our POPs — and that lets us manage and maintain a complete solution end-to-end.
Additionally, because we have a presence in numerous data centers in each metropolitan market, 365 can empower you with tremendous flexibility in how you improve, expand, and manage your WAN and cloud footprints for years to come. Moreover, we can provide dedicated fiber connections and layer additional services that will mesh seamlessly with your SD-WAN traffic. Finally, as an ISP, we have outstanding local engineering and support teams who provide network and security assessments, technical support, and integration.
Solutions Overview of 365's Cloud Delivered SD-WAN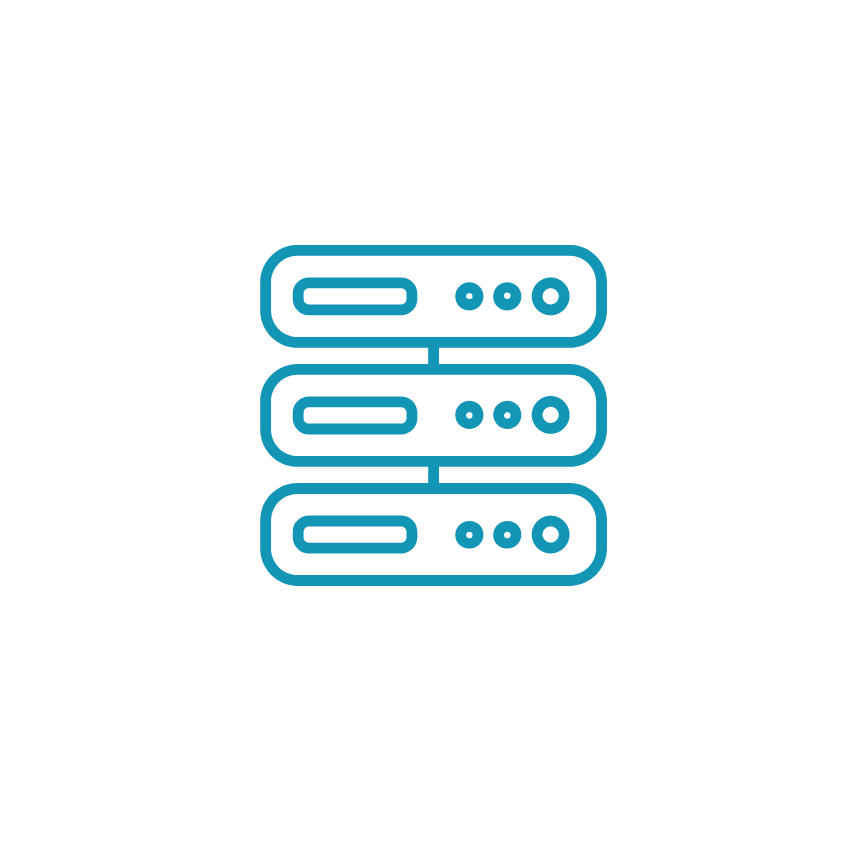 365's SD-WAN offers policy-based network-wide application based, visibility, and control
Simplifies the WAN by delivering virtualized services from the cloud to branch offices
Edge devices aggregate multiple circuit links including DIA, Cable, DSL, 4G-Lite
The Edge with dynamic Multi-Path Optimization (DMPO) and deep application recognition
Contact 365 Data Centers Today
365 Data Centers is a different kind of internet provider. We started as a bespoke cloud, network and colo provider – but we have developed our own global network, with POPs and data centers located worldwide. We have built out and operate our own network, and we are fully committed to outperforming big-box carriers. We care – and we get it.
We offer a super-fast, low-latency, no-downtime network experience. For going on two decades now, we have provided colocation, cloud hosting, and managed services to the top healthcare systems, labor unions, universities, financial companies and tech firms in the United States.
By using a software and cloud-based approach to networking your office locations, not only can you simplify your network operations – but you can see significant cost savings because each networked site just needs to deploy an internet connection. At the same time, you'll still enjoy the security advantages of more traditional solutions.
4 Key Signature Components of our SD-WAN Solution
1. An Edge device, customer premises equipment (CPE), sits at each of your facilities. This transport overlay works across ANY combination of circuits that an enterprise deploys
2. The Gateway integrates 365's services onto your network. The Gateway and Edge communication with each other to provide all capabilities
3. An orchestration layer covering both monitoring and configuration, as well as offload and the control plane, known as an Orchestrator
4. Finally, the complete end-to-end management and maintenance of the solution from 365 Data Centers.
THE 365 DATA CENTER ADVANTAGE. Faster Network. Smarter Cloud.
SD-WAN offers a lot of the same advantages – for a lot of money. The Velocoud solution relies on devices to create a private network, but it allows you to use copper, fiber, wireless, or whatever is available for your disparate locations. Data then travels end to end over the 365 Data Center network, with no risk of exposure to the public internet.
LAN/router configurations and queue designation can be a tedious chore. You have to keep your router up to date, and there is configuration work that you have to attend in order to get optimal performance. SD-WAN puts one device on site, and gives you total control over performance and policies from an elegant interface. Seriously – you should let us demo it for you; it's pretty sweet. You connect the box, and basically, that's the only step: there's minimal upkeep, updates or headaches. You make changes when you need them, and nothing else gets tripped up.
The only thing you need for an SD-WAN site is an ethernet connection from somewhere. Anywhere. Put it on copper, fiber, an old T1— whatever connection you can get. Fast and easy. The downside is that you won't have the same SLA backing you up — but if uptime is not mission critical, you can save a boatload without sacrificing too much performance or security. Creating a surplus of access options and allowing you to build a better, more reliable network.
Bandwidth is not free, and SD-WAN makes it easy to add a second link or manage applications and bandwidth priorities. You can also make sure users that you dislike can no longer stream basketball games. Or you can easily upgrade so that everybody can watch. It's easy, and the power trip is a lot of fun.
SD-WAN was invented with the rise of cloud applications firmly in mind. MPLS does a great job of moving data, but it simply does not match up with the flexibility and seamless pairing with cloud computing solutions. Also — not to beat a dead horse — it's less expensive. "Great for cloud stuff, and costs a lot less money" is not the best tagline for branding, but it sums it up the situation pretty well.
EASE OF DEPLOYMENT
You can rapidly deploy WAN services or update network use policies and QoS priorities for branch offices without having to send engineers out to the site physically. You can manage everything remotely.
EASE OF MANAGEMENT
The nature of the solution allows you to manage your bandwidth readily. AND – for specific cloud applications, SD-WAN can even improve performance by significantly reducing latency.
INTEGRATED APPROACH
Internet isn't all we do. We're also highly competent network security consultants, cloud and colocation experts.
COST SAVINGS
Internet connection are much cheaper to procure than MPLS circuits, and the SD-WAN can still deliver the benefits and security you need.
Still not convinced?
There are now several vendors who have rolled out viable SD-WAN solutions, and most of these use a similar approach. Each branch offices receives a deployed WAN Edge device. These get managed centrally, and the branch offices each make logical connections with the other WAN edge devices over the WAN. Each connection allows for a secure path.
The main thrust of the tech is that device-based Command Line Interface (CLI) configuration get dropped in favor of controllers that use graphical user interfaces (GUI). Network traffic gets managed centrally, and the admin defines the quality of service, application performance, security and use policy at the network level. The flexibility and elegance are very cool.
Is this going to be a big deal?
365 Data Centers enables customers to virtualize servers and move them into a secure cloud environment that guarantees computing resources, high-performance, and on-demand scalability. Our virtual servers offer the power, cost efficiencies, and features of a public cloud, but with the security and performance of a dedicated environment, fully complemented by the expertise of 365s highly-responsive Network Operations Center (NOC).
SD-WAN is definitely worth considering
Our preferred solution leverages the Velocloud solution – which uses existing network connections, DIA or even businesses (cheap) broadband – and lays a virtual private network across it. Cutting lose from the need to procure a costly dedicated data circuit can save you a bundle on your network services spending. All traffic is encrypted, and traffic stays secure on private/direct as well as public internet paths – so there is no downside in most cases.
Scalability is another big advantage
Companies don't stay the same size. You may consolidate or expand the number of branch offices that need to be on-net. SD-WAN is a lifesaver when growth and movement are uncertain. For one thing, as mentioned above, you can use any number of affordable (or Cadillac) transport methods or providers. If reliability and bandwidth needs are lower at a given location, use the money you'll save on capital expenditures and direct fiber or a redundant connection elsewhere. There re fewer costly physical devices needed to do network monitoring, which offers another point of cost savings. Moreover, as cloud processes become more and more critical, the optimized network performance and versatility of the solution makes a lot of sense.
RETAIL SD-WAN CASE STUDY: 23 STORE CHAIN
Hybrid Branch with Hosted VolP
• Unreliable TDM circuit, had packet loss and more than a day outrage
• Broadband and 4G simultaneously had critical performance issues

365 Data Centers delivered circuit/app-based performance
• Dynamically steered VolP traffic from DIA to cable
• Removed client's VPN to use SD-WAN IPSec over DIA
• On-demand mitigated Data traffic between all three connections