The Top 5 Network Challenges Faced by IT Professionals (Infographic)
IT professionals have more to deal with today than they ever have before. In organizations of all sizes, across all disciplines, networking has become a complex and interconnected maze of technology possibilities and dangerous pitfalls. The challenges come from all corners: old infrastructure, a rise in cybercrime, increased demand for capacity, and the list goes on and on.
In a recent study conducted by InformationWeek with Network Computing, 300 IT professionals were interviewed extensively, and they reported five key themes that have arisen as the core issues they're facing. See the infographic for a visualization of these findings ›
Challenge #1: Network security (40%)
Over the last several years, the reports of cyberattacks, phishing scams and other forms of malware releases have increased as much as 59%. Networking professionals report spending nearly half of their time ensuring networking security. As networks become larger and more complex, and organizations try to plan and position for growth, these concerns are understandable: more nodes require more security protocols.
Challenge #2: Reducing Costs (21%)
While many respondents reported that their organizations are increasing their networking budgets and deploying new technologies, roughly one in five respondents still cited reducing costs overall as a challenge. More than half of respondents reported that network security spending has increased by five percent to more than ten percent in the last two years. As a result, their budgets are stressed in other areas, and they seek cost-cutting measures across other areas, such as network maintenance and staffing.
Challenge #3: Staff/Training Issues (19%)
Perhaps as a result of increased spending on security and other networking requirements, staffing and training new team members are two areas that have grown as a concern for IT managers. Whether it was employee burnout from COVID-19 or linked to other causes, the respondents in this survey cited this as a key challenge. As an example, network managers must train both IT professionals and non-professionals how to spot basic phishing scams. And it goes further: respondents also cited issues with "training" upper management on understanding the complexities of IT networking and related costs, particularly when executives and boards are hyper-focused on profitability.
Challenge #4: Network Resiliency (15%)
For most IT managers, ensuring smooth and continuous uptime across their network is practically a full-time job. While some opt for network redundancy, costs can again become an issue for the additional physical or virtual hardware. Those who opt for more advanced recovery operations (usually at more competitive costs,) are choosing SD-WAN controllers and other software-driven network automation solutions to prevent bottlenecks, reduce complexity and increase network visibility.
Challenge #5: Supporting Hybrid and Remote Workforces (15%)
In addition to the staff/training issues reported by respondents, they are equally concerned with figuring out how to support an organization that is either entirely remote or a hybrid mix. This also includes ensuring end-user productivity, unified communications systems, and other network stressers. While Internet access and local network strength at every remote point is always an unknown, organizations now must deal with more remote VPNs and/or authentication structures, and how to route traffic to keep network performance high.
—
We see you, IT professionals and network managers. At 365 Data Centers, our network services are designed to help you address these day-to-day challenges. Reliability and security are our forte, and our network services can offset the technical challenges associated with a remote workforce. We run a robust, never-oversubscribed nationwide network with peering partners to route traffic through multiple diverse paths that minimizes network congestion and maximizes uptime. We also leverage military-grade encryption to further ensure uptime by bolstering the security of your network.
Our highly experienced engineers can also help supplement your existing IT staff, whether that be through our 24/7/365 monitoring and support, helping you migrate to a cloud solution, providing expert advice, or more.
If your organization needs dedicated Internet access, private wavelengths, or even dark fiber deployments, our skilled technicians and helpful account representatives can help you meet your challenges, and gain piece of mind with a healthy and secure network. Contact [email protected] today for a review of your network, and let's #transformyourtech together.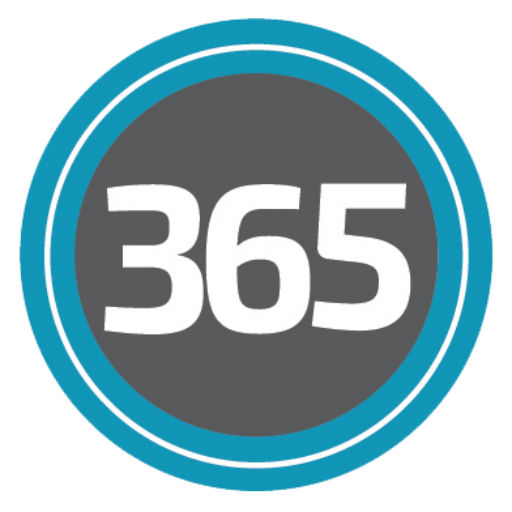 365 Data Centers is a leading network centric colocation provider operating 13 carrier-neutral data centers located in strategic, primarily edge markets. We offer a comprehensive suite of solutions that includes secure and reliable edge colocation, nationwide network connectivity, cloud compute and storage, DRaaS, BaaS, and business continuity services.