365 Data Centers Transforms Website
NEW LOOK, EXPANDED OFFERINGS, SAME RELIABLE CUSTOMER CARE
In the face of the many disruptions caused by the COVID-19 pandemic, businesses and individuals alike are becoming increasingly aware of how data centers are crucial to daily life, providing connectivity to data and information worldwide. From a simple internet search to streaming a video to storing data for a large enterprise, it's essential that these facilities operate 24 hours a day, 7 days a week, 52 weeks a year. In fact, a recent IDC study predicted that the collective sum of the world's data will grow from 33 zettabytes this year to a 175ZB by 2025, making data centers an even more vital commodity.
365 Data Centers understands the importance of data centers as it is the company's lifeblood and factor of success. Therefore, this week, 365 has officially unveiled its sleek and bold revamped website. With refined visuals and improved navigation, the website better showcases the company's comprehensive suite of solutions that support the backbone of its data center operations. These services include secure and reliable edge colocation, nationwide network connectivity, cloud compute and storage, and DRaaS. It also highlights 365's commitment to customer service with a streamlined client portal and robust resource library to address any client challenges and educate them moving forward.
"As the last year has shown us, the need for global data centers to store and transport data and provide network connectivity is ever-growing," said James Cornman, CTO at 365 Data Centers. "To adapt to today's digital demands, our team has decided to transform our existing website to align with our broadened portfolio and renewed vision from the latest acquisitions and partnerships. We have now strengthened our position to deliver exceptional customer results for both new and prospective clients."
Amid 2020's global uncertainty, 365 was able to embrace its shortcomings, turning unique challenges into prosperous opportunities. The company engaged in a strategic partnership with the international network provider, Crosslake Fibre, and completed two significant acquisitions, supporting its aggressive network-centric colocation strategy. Additionally, Stonecourt Capital acquired a majority stake in 365, further establishing its growth. With the acquisition of Atlantic Metro Communications (AMC), 365 doubled in size and is able to serve customers at 13 redundantly interconnected data centers and five additional partner-operated facilities.
"For 365, these acquisitions expanded our geographic and infrastructure footprint, complemented our IaaS offerings, and significantly increased our customer base, revenue, and cash flow, which are all great benefits to our customers," said Bob DeSantis, CEO at 365 Data Centers. "This refreshed website with improved functionality demonstrates our current growth and represents our status as the all-in-one colocation, cloud, and network IaaS provider."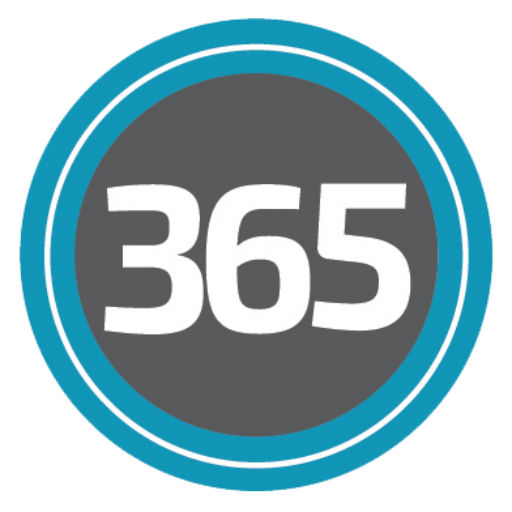 365 Data Centers is a leading network centric colocation provider operating 13 carrier-neutral data centers located in strategic, primarily edge markets. We offer a comprehensive suite of solutions that includes secure and reliable edge colocation, nationwide network connectivity, cloud compute and storage, DRaaS, BaaS, and business continuity services.