Breaking Bad Buzzwords of the Data Center Industry
Simplifying Digital Transformation One Buzzword at a Time
We've all heard the phrases digital transformation and disaster recovery, so much so that these terms may have lost meaning over the past few years. But what does it really mean to transform digitally? And what disasters are we recovering from? To wrap up 2021 in a rather fun way – in this blog, we break down overused data center industry buzzwords and uncover the real, scaled-down meaning behind them. 
Digital Transformation: An Explanation
Perhaps the buzziest term in all telecom and tech-related industries is Digital Transformation. But what does it mean? Why does it matter? The truth is that it's nebulous enough (see Cloud puns) to mold into a definition that fits the users' agenda or position. So how then does a business ultimately determine whether or not Digital Transformation is relevant to their unique business needs and what the benefits might be? That's what we'll unpack below. But for starters, let's start thinking about Digital Transformation as more of a Digital Acceleration. Because while there are a number of buzzy words and concepts associated with Digital Transformation, at its core, it's about the acceleration of digital processing, applications and automation. It's about evaluating your existing tools and processes and optimizing them using the latest "digital" innovation. Now let's break some other buzzwords often associated with Digital Transfo….errr Acceleration. 
IoT
Also known as – The Internet of Things (IoT). Truthfully, there may not be a more simultaneously vague and all-encompassing acronym in the history of tech and telecom (but it is totally plausible). We need only to see that the word "things" is literally in the name to realize this buzzy term is broken — we're talking about an infinitely evolving definition. But for our purposes, let's look at it like this; the "things" we're talking about here are essentially the applications and processes we mention above. IoT refers to applications or processes that are dependent on accessing the internet to do their jobs. The digitization of these jobs, and thus their dependence on accessing the internet, create process optimization and automation efficiencies never before realized. Think predictive maintenance, remote monitoring and problem resolution, etc. And it's only getting better.  
OTT

OTT refers to over-the-top. All of our favorite services from Netflix to Spotify ride OTT networks. Without OTT, you would not be able to stream your favorite television show while riding the bus. OTT also makes it possible to watch TV and movies without needing a cable box. So how is OTT delivered? It's rather simple. Consumers can access OTT services through streaming apps on their smartphones, personal computers, and even smart TVs. And speaking of "over the top," according to Cisco, online video will make up more than 82% of all consumer internet traffic — 15 times higher than in 2017 — by 2022. Wow.
Disaster Recovery (DR)
Disaster recovery refers to the plans a business puts into place for responding to a catastrophic event, such as a natural disaster, fire, act of terror or a host of other blood pressure elevating things. A disaster recovery plan puts into motion the response to these such events and remedies any operational disruption, immediately — immediately being the operative word here. This term can understandably be overwhelming to small to medium sized businesses. But don't frett! As long as your Digital Acceleration partner has a comprehensive DR plan in place, it's out of sight, out of mind. This allows you to focus on what matters most — running your business. And if you need help with your business continuity, call us! We're happy to guide you through it.
Cloud
When thinking about the cloud, it's hard for the idea to not go over our heads. Surprisingly, our data being in the cloud does not mean it's hanging out on fluffy cumulus pillows. The cloud refers to services that run on the internet — not physically on your computer. The cloud makes it possible to access your data on your mobile phone, tablet or laptop. You don't have to worry if you forget your laptop at home, you'll still be able to access your data. Another benefit of the cloud is storage space. Since data is being stored on servers, you don't have to worry about all of your documents taking up space. The only time the cloud will rain on your parade is when you do not have internet access. Without access to the internet, you will not be able to reach your data, period. 
Now Let's Take a Step Back to the Basics
What is a data center (or data centre if you're from Europe)? This can be a building, a devoted space within a building or a campus with multiple buildings that host your company's servers in a secure warehouse. Basically, its main purpose is to centralize your shared IT operations and equipment for storing, processing and disseminating data and applications. Data centers are vital to the continuity of your daily business operations because they house your most critical and sensitive assets.
What is the difference between colocation and cloud?  The main difference between colocation and the public cloud is the way the data is stored and managed. It is a matter of having physical assets versus virtual ones. Like colocation, cloud-based infrastructure services offer cost savings because of shared facilities. But, that is where their similarities end. In terms of cloud services, the cloud provider manages your servers, storage and network elements. The provider's staff (not your own) is responsible for setting up these elements, cutting capital expenditure and operating expenditure costs. Colocation requires businesses to set up their own servers, storage and network elements. The downside of this is the additional costs involved in making the move. 
Think of it this way: Cloud is like buying a car whereas colocation is like leasing a car. 
So that's our cheeky take on demystifying the buzziest terms of the data center industry. Now, as we prepare to turn the page on another 'unprecedented year' (bonus buzzword!), our message is simple. Having the right partner to guide you through a secure and modernized digital acceleration plan is critical to resounding success in 2022 and beyond. So get in touch with our team today!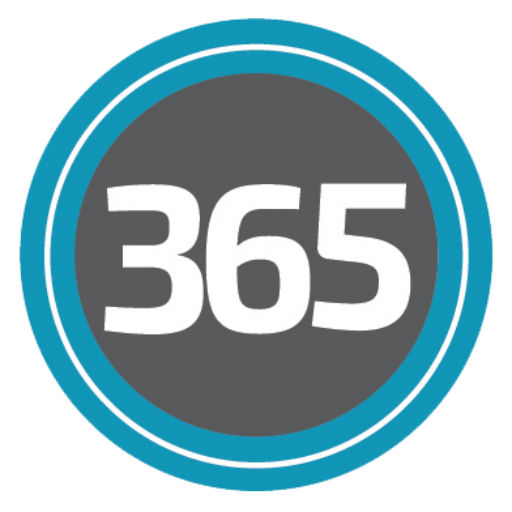 365 Data Centers is a leading network centric colocation provider operating 13 carrier-neutral data centers located in strategic, primarily edge markets. We offer a comprehensive suite of solutions that includes secure and reliable edge colocation, nationwide network connectivity, cloud compute and storage, DRaaS, BaaS, and business continuity services.