Keep These 5 Disaster Recovery Factors in Mind This Hurricane Season
The 2021 Atlantic hurricane season, which runs through the end of November, is well underway, with the season's peak lasting from mid-August to late October, according to the National Hurricane Center. While all eyes are on the tropics this hurricane season, businesses and network operators in the U.S. are focused on safeguarding critical data to keep business operations up and running in the event of a natural disaster.
If you haven't secured your business yet with disaster recovery (DR), don't wait for a dangerous storm to threaten before taking action. Though it becomes top of mind during hurricane season, DR is the insurance policy every business, big or small, needs year-round. Unfortunately, many companies don't fully realize the importance of comprehensive DR until the day their business depends on it to stay operational. With customers up and down the East Coast, including in South Florida, 365 Data Centers takes DR and business continuity (BC) very seriously – and we want to make sure all businesses are prepared. Keep reading to explore four key components to DR.
Disaster Recovery Time vs. Disaster Recovery Point Objectives:
A DR plan isn't just backing up data. It's important to understand the difference between the two, which lies in the time and point objectives for data recovery.
 #1: Disaster Recovery Time Objective (RTO)
Data backup is a long-term type of protection that can take months or years. For example, if you need to recover a file that you lost a few weeks ago and it's not an urgent situation, data backup will come to the rescue. DR, however, is required when your systems are down and you need to recover your most recent data in a matter of minutes. Both time objectives are very different but equally important to your business.
#2: Disaster Recovery Point Objective (RPO)
The version of the data you access in a DR scenario, known as the disaster recovery point, is just as important as the time spent getting your data back online. With backup, it's not always necessary to find alternate points of data retrieval, but it is important to utilize this method during a disaster. During a hurricane, businesses can replicate data with multiple copies across many locations to mitigate the risk of data loss. For example, if a hurricane targets South Florida, it's crucial to have a DR plan with north-south and east-west diversity to protect your assets no matter which way the storm turns. Businesses can also turn to public or private clouds to store information if it's not feasible to roll out infrastructure to support a DR plan.
#3: The Network Component of Disaster Recovery:
The most overlooked and challenging part of a DR process is the network component. As you replicate your data to alternate sites, you must have the same applications and data running as your home site. It's not just a transfer of data from point A to point B. It's critical to have network infrastructure designed to configure and support the function of data transit and transfer. When you failover from one site to the next, it should look seamless. If your site is in Boca Raton and you route it to another location, such as Nashville, Tenn., it must look the same. That can only happen if you're tapping into networking, data and applications supported by modern, redundant network architecture.
#4: Data Locality:
In addition to making the data transit look seamless, the linchpin in getting operations back online quickly is data locality. If you are just replicating the data, you will need to pull that data down to an alternative site and that will take time, in addition to the time spent turning those services back on quickly. However, if you are close enough to the data to reduce latency, then you can reduce that time needed to restore services. The business impact can be directly related to how fast you can get your business back online during a disaster. Data locality will greatly expedite the process of restoring data quickly. The closer you get to the data, the less downtime your business will have. The 365 Data Centers team has the replication technology needed to save you time and money lost from systems down.
The timeframe to get back online and operational is becoming more narrow and aggressive, and the demands are higher for businesses to be online all the time. For example, downtime in the healthcare industry could put lives at risk and downtime in the financial industry could severely and negatively impact trading firms.
#5 Business Continuity Office Space
Although it's not likely that your office space would become uninhabitable due to a natural or manmade disaster, it is important to have a safe and secure space to keep business practices going. Do not let power outages, floods, sprinkler malfunctions, or disaster stop your business operations. Business Continuity office space is customizable to fit business needs located in private, secure, temperature-controlled suites, powered by diesel generators and network.
365's Disaster Recovery Plan
The 365 Data Centers team can help you create a customized disaster recovery plan to protect your company's critical data. Our onsite staff across our 13 data centers, and especially the teams at our Boca Raton, Fort Lauderdale and Tampa facilities, are highly experienced in DR services and have expertise in DR plans to keep critical data safe and up and running during hurricane season. In addition, 365 has customizable, private, and secure business continuity space in Boca Raton, Nashville, Philadelphia, and Tampa that can be available to your local staff, so they can keep working during a power outage, significant wind damage or flooding.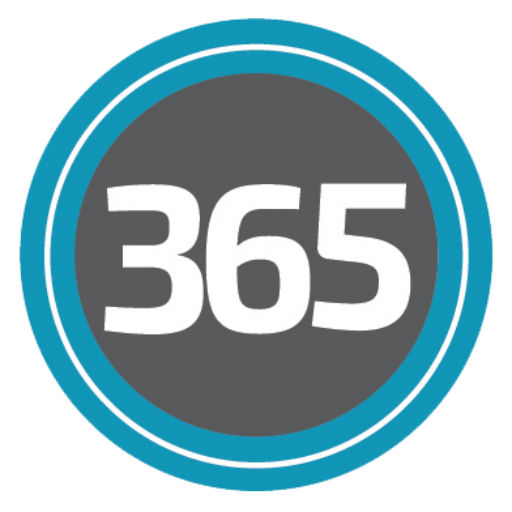 365 Data Centers is a leading network centric colocation provider operating 13 carrier-neutral data centers located in strategic, primarily edge markets. We offer a comprehensive suite of solutions that includes secure and reliable edge colocation, nationwide network connectivity, cloud compute and storage, DRaaS, BaaS, and business continuity services.